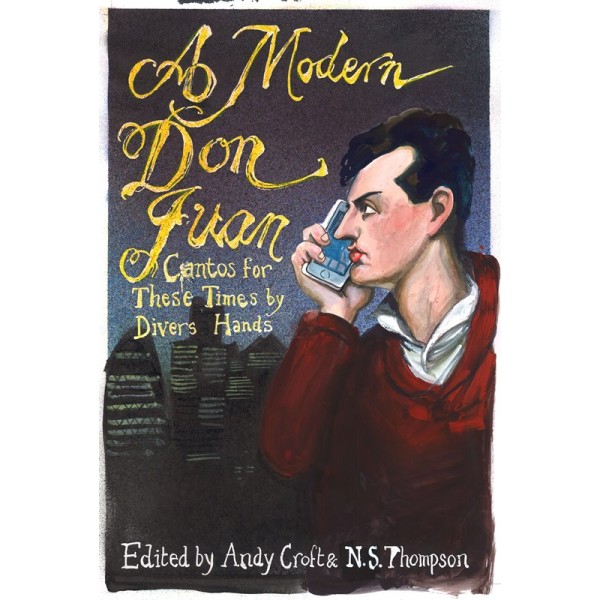 Tales of the fictional libertine Don Juan have been told many times and date as far back as the 1630s with Tirso de Molina's play The Trickster of Seville and the Stone Guest. Over generations he has transformed into the hero-villain of countless plays, novels, poems and, of course, Mozart's opera Don Giovanni (1787). But it is Lord Byron's epic satirical poem (1819-24) that has become most synonymous with the exploits of the legendary lothario. In this latest outing, 15 poets, including T.S Eliot prize winners George Szirtes and Sinéad Morrissey, give the tale a thoroughly modern setting, as skunk-puffing night-club DJ Donald Johnson stumbles from one romantic disaster to the next in a "drunk arcadia". Along the way 'Donny' is transformed into everything from a Brussels Eurocrat to a reality TV celeb. His travels take him on a swanky yacht, into prison and most surreally, into outer space. When he heads into Europe he finds the Greeks need help with austerity rather than independence, though this is nothing compared to the pain he receives from a 'holistic' dentist…
Co-editor of the collection, Andy Croft, brings Donny into the 'unheroic age' where celebrities are fodder for the unforgiving gossip pages of tabloids, and fame is as transient as ever: 'how quickly reputations all unravel,/From Cameron and Clegg to Jimmy Saville.' He discusses our obsession with superheroes and warns that to understand the world of economics you need more 'than someone in a mask from Marvel Comics'. This humour is brutally contrasted with social commentary on modern warfare, where returning soldiers face a very different battle as they adjust back to 'normal life: ''but there's now twice as many in the can/ As there are serving in Afghanistan'.
They say you shouldn't judge a book by its cover but in this case you can. It's a beautiful illustration by Martin Rowson that sees Byron's ancestral home of Newstead Abbey replaced with a metropolitan cityscape and, of course, he's on his mobile phone, no doubt lining up local conquests on Tinder. But it's more relevant to judge a book by its readers. Five Leaves, the publisher, offered the book first 'on subscription', harking back to the way books were often sold in Byron's time, demonstrating that there are many people out there who were eager to see this hapless seducer have one more outing.
£14.99, Five Leaves
This review was originally published in the Morning Star on 20 December 2014
See Andy Croft's poem about 'Byron Clough' in issue 5 of Dawn of the Unread